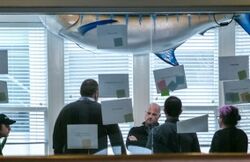 Breensmith
is an award-winning Atlanta-based agency that specializes in storybuilding for the modern consumer. Regardless of the emerging media, they help their clients outsmart, not outspend, the competition by building relationships and engaging brand fans. Their clients include Guinness, Stevi B's Pizza, The Weather Channel, Fadó Irish Pub, RaceTrac and CNN.
[1]
Appearances
Edit
References
Edit
Ad blocker interference detected!
Wikia is a free-to-use site that makes money from advertising. We have a modified experience for viewers using ad blockers

Wikia is not accessible if you've made further modifications. Remove the custom ad blocker rule(s) and the page will load as expected.